What are customer-facing applications?
Intro
Nowadays, more consumer-facing businesses acknowledge the need for their own custom applications to keep in touch with the client base. Their development becomes accessible to everyone. Moreover, many platforms for designing and implementing customer-facing applications are available so it's not a problem to get one to improve your customer relationship management. Especially after the pandemic outbreak, the number of direct interactions jobs shortened significantly, and face-to-face customer service was replaced by online customer interfacing as much as possible.
A successful customer-facing application creates a positive image for your brand, facilitates management, and provides a satisfying experience for users. Find out more about consumer-facing software, customer-facing definition, features, and benefits of such apps. In this article, you'll also find brief instructions on what to pay attention to creating a user-facing app.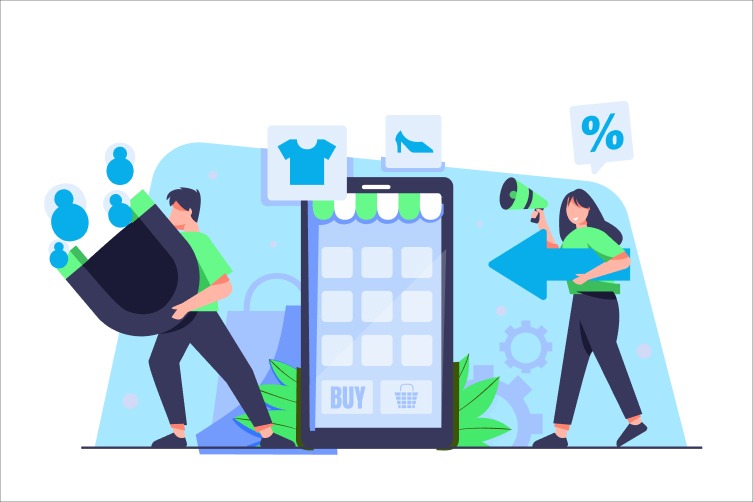 What does "customer-facing" mean in application development?
Before we dive into the peculiarities of online client interfacing, let's outline the "client-facing" meaning. Apparently, there are many types of applications, and consumer-facing products of web development take a special niche among them. Today, business is facing more and more challenges that need immediate solutions to simplify management, especially when it comes to the business-to-clients industries.
The "client-facing" definition is simple. When we talk about user-facing apps, we refer to the software that users can directly interact with. It allows them to contact you to book some services or buy products that the company offers without any intermediary. With online consumer-facing technology, all usual client-facing roles are performed not by business personnel but via the responsive application. This means that instead of a front-facing person your clients are greeted with a user-friendly interface of an app. However, just like workers interfacing with customers, such software can offer detailed info on products, booking and shopping services, banking, transportation, etc. This answers the question "What is a customer-facing app?"
What are the benefits of using customer-facing apps?
To build a long-lasting relationship with your clients, you, as a business person, must think carefully about customer-facing experience and management. With the fast-advancing development of different software products for businesses and ever-growing competition in almost every industry, you need to be really creative and adaptive to changes. When it comes to client relationship management, customer-facing applications give companies that use them great competitive advantages. Let's consider them with some consumer-facing products examples.
Brand representation

Undoubtedly, a brand-customized application creates a positive impression about your company and makes it more recognizable among others in your industry. For example, in every city, there are many taxi services that don't really differ from one another. The Uber taxi service would just be lost in a huge variety of similar firms, but the customer-facing application does great in representing the brand and company's services.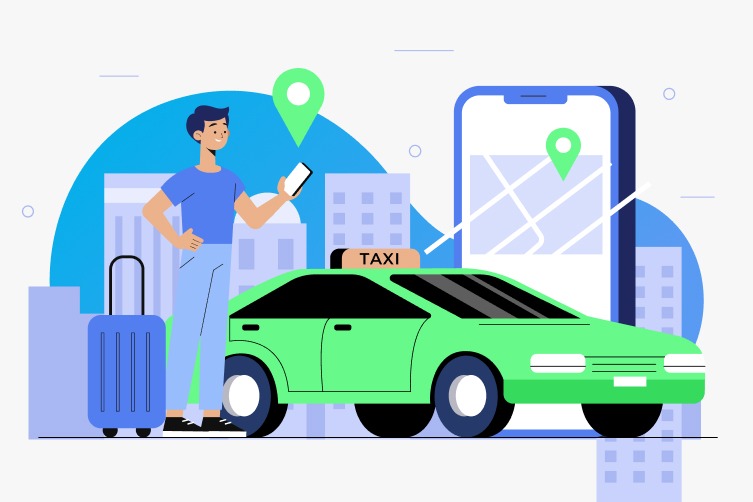 Convenience for clients and service providers

Client-facing applications enable the most convenient ways of engagement between customers and service providers. Many interactions that were mostly in person before now are transferred to the online realm. Such change benefits both sides of a deal because it shortens the time of request forming, allows customers to order services or products on the go, doesn't require providers' direct attention, and automates processes. One of the representative application examples is a user-facing application of such a business-to-customer brand as Walmart. It allows customers to browse and choose available products that the hypermarket offers, order delivery, and track their purchase status. Moreover, online shopping via customer-facing apps became popular not just because of its convenience but out of necessity during pandemic restrictions.

High level of customization

Whatever industry your business work in, professional software developers can create a unique people-facing application that meets the objectives of your projects and satisfies the needs of present-day business management. Even rare and specific trades have good use of their own client-facing apps to promote their products and facilitate engagements with the customer base. Moreover, with the development of modern No-Code platforms, anyone can make customer-facing applications even without special knowledge and skills in programming. GudHub software development services will help you to create one without any issues. Try out all capabilities of our platform now.

Increase in Return on investment (ROI)

Return on investment is one of the major indices that indicates business success. A specifically tailored software assists your business to increase it by making all processes automated and more efficient. The less time staff of your company spends on possible hassle with clients' engagements, the more productive their work becomes without interruption of the workflow. For example, with scheduling customer-facing applications clients can book your services online, and choose a time and date out of available in the calendar without contacting you directly. Automated process of scheduling, accessible payments, and no-show fees ensure sustained efficiency and prevent productivity and cost losses.

Easier showcase of products

Showcase of consumer-facing products is important to attract clients and entice them to buy goods. A client-facing application allows to display them all in one place, add descriptions with details, and apply filters for convenient search. Most fabricators, product distributors, and service providers use such software to show the results of their work and merchandise to potential clients.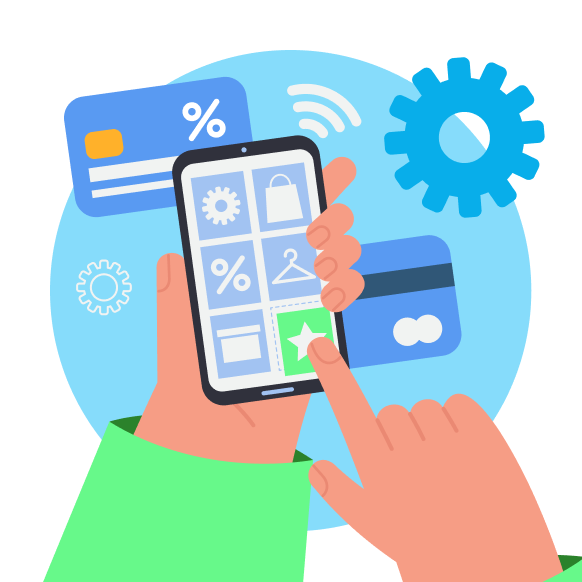 Challenges to overcome in consumer-facing app development
Of course, just like with any other type of software development, the creation of customer-facing applications supposes encountering some issues that needed to be solved. Before you start working on the software take these challenges into consideration and think of solutions in advance.
Lack of UX skills and resources

The first and the most common reason that hinders business owners from having a consumer-facing app is limited skills in UX design and lack of resources. Many have a false belief that to get such an application you need to request special IT development services, which might be pricey for small businesses, or have high-level skills in programming to make one yourself. However, No-Code platforms like GudHub allow anyone to create the app even if you don't know coding languages. It's based on visual programming that makes the developing process easy regardless of your level of UX skills. Moreover, the utilization of No-Code platforms usually is more affordable.

Complications with integration in a system

Even if you already have a client-facing app, the question of how to acquaint your existing customer base with it arises. The integration with the present system might be complex but essential for business development. There are two main ways to overcome this obstacle: to request the creation of custom integrations by professional developers or integrate the customer-facing application with third-party services using No-Code platforms.

Meeting clients' expectations

Most people won't continue the utilization of software that has poor usability, isn't multifunctional, and doesn't fit their outlook on product representation. Before the development of client-facing apps, it's crucial to figure out what expectations your customer base has and what functions they would find convenient to use.
A short guide on how to create a client-facing application
If you intend to create customer-facing applications utilizing No-Code tools like GudHub, for example, here are some vital stages of development you need to know about. Follow these steps to build the best customer-oriented applications.
Step 1. Analyze your customer base

As we already stated, it's essential to know what your clients expect from using a consumer-facing application. Necessarily, consult customers first to be sure that the demand for such software indeed exists, what functionalities are needed to satisfy their needs and other characteristics. Otherwise, all your efforts will go in vain, and the app that plays a client-facing role will be ignored.

Step 2. Create an extensive prototype

Design a mock-up with a detailed description. The prototype will give you a better idea of how the app is supposed to work and what elements are still to be considered.

Step 3. Determine Minimum Viable Product (MVP)

List all features that you want to be in your user-facing app. During the development process, it's often that the project suffers from scope creep. This happens when initially planned functionality increases significantly and the project becomes too ambitious and complicated. MVP will help you to recognize such processes and avoid them.

Step 4. Choose qualified developers

Decide on a person or team to assign the execution of a development project. Your choice should depend on the qualities you want to enable in the particular customer-facing application. Consider the professional approach and capabilities.

Step 5. Develop to iteration

Even after app implementation, the work on it isn't over. Stay tuned to all changes in the marketplace to be sure that your user-facing app is on point with the advancing demands of the customer base.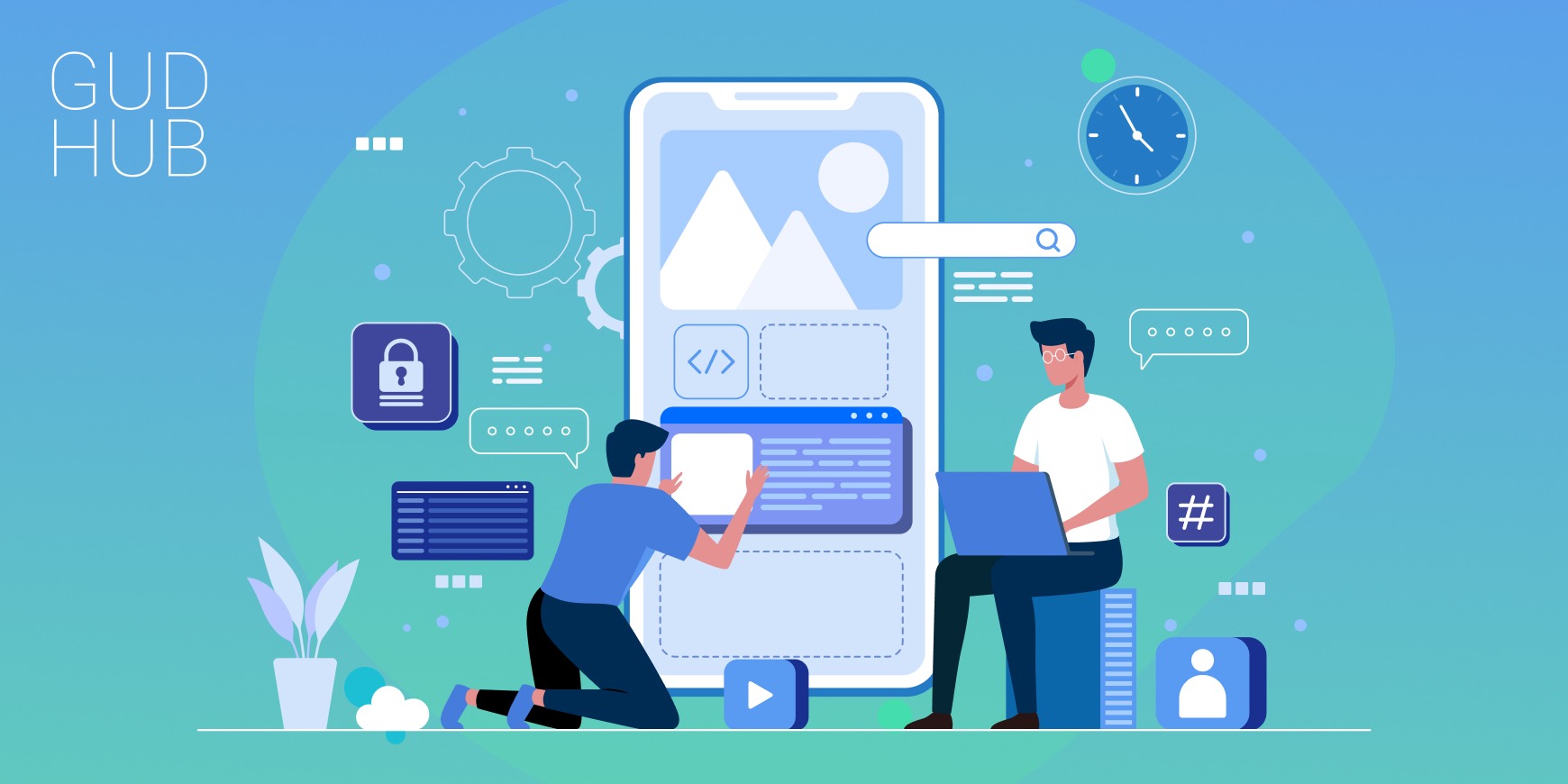 Features of successful customer-facing applications
Compatibility
Of course, to satisfy the needs of users customer-facing applications must be compatible with different devices and operating systems. That ensures that the platform comprises as much of your client base as possible. For example, if you create a client-facing app that runs only on Android, it'll exclude users with Apple gadgets. Therefore your business will lose this segment of customers.
Clear of bugs
Bugs and glitches make any user-facing app difficult to utilize. If a client often experiences errors it definitely irritative and inconvenient. Make sure that the application is bug-free.
Utility
Every customer-facing application is developed for particular purposes. A pretty design isn't enough. The app must have functional value for clients, providing services and giving relevant information.
Simple navigation
A successful client-facing app has easy navigation so users won't be confused utilizing it. The structure should be intuitive because clients might have different knowledge of how to use such applications. Consider your customer base making navigation in the simplest way so all of them will be able to figure it out and find what they want.
Great speed of loading
The slow speed of pages takes clients' precious time, thus they get disinterested in using your customer-facing app or even in cooperating with the company. In the modern business marketplace, everything should be solved fast and on the go. Make sure that your IT consumer-facing products have a good speed of loading.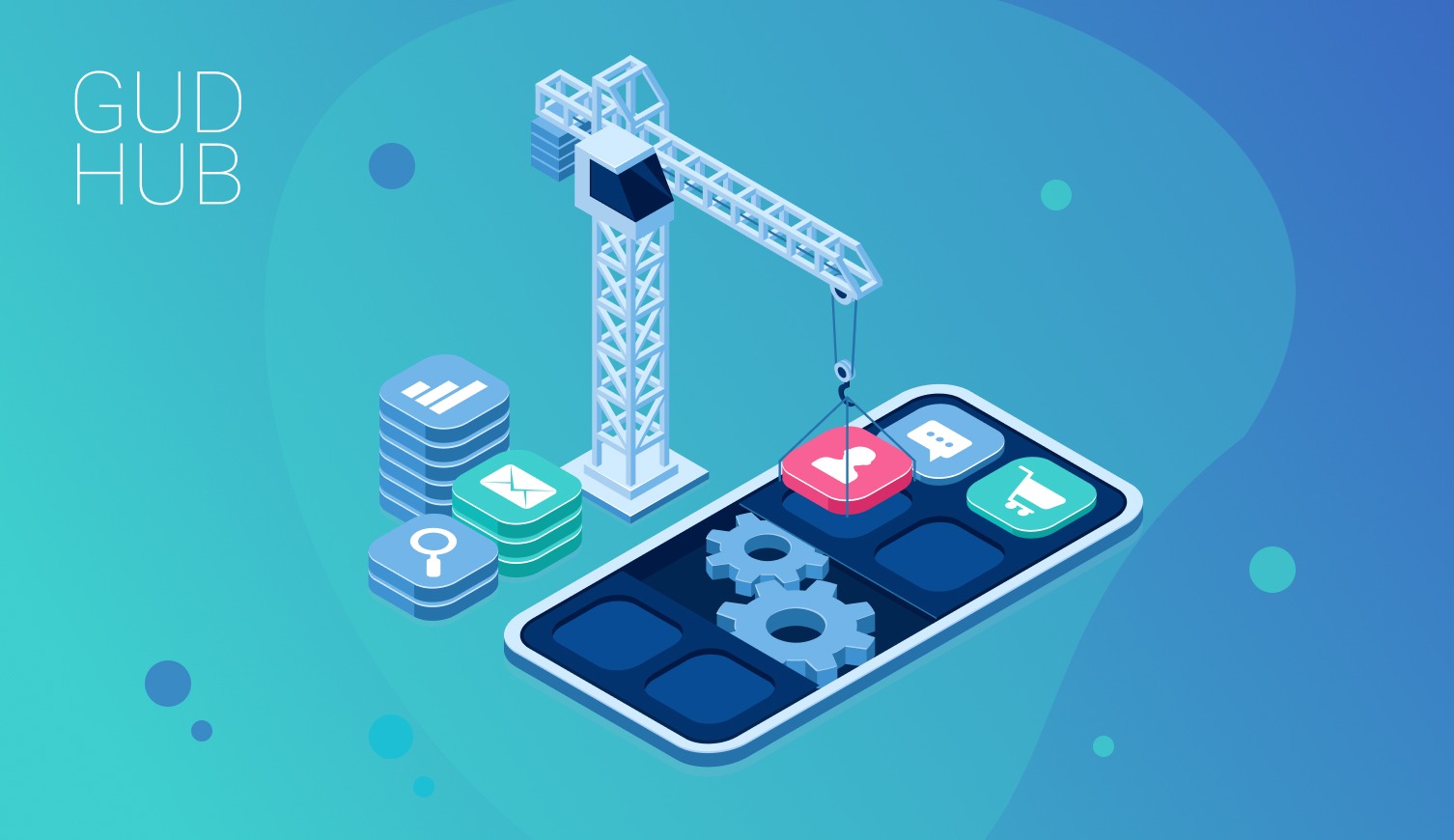 Conclusion
Responding to modern business challenges, many companies create their own customer-facing applications. Such user-oriented software is essential in the coordination of engagements between service providers and their clients. A successful consumer-facing app ensures favorable representation for your brand, facilitation of customer relationship management, automation and monitoring of all processes. It gives businesses that utilize this technology competitive advantages. There are lots of services where you can request the development of client-facing software. Moreover, you can even create it yourself using the GudHub No-Code platform. Try it out now.